EnduroShield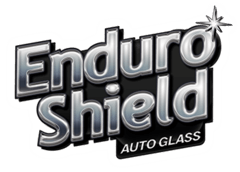 EnduroShield REPELS RAIN & IMPROVES VISION
---
Windscreen Only
£20
Whole Car Exterior Glass, Including Mirrors
£35
---
EnduroShield uses state-of-the-art nanotechnology to transform automotive glass into a high performance, ultra-long lasting rain repellent surface. This non-stick invisible coating turns the rainwater into beads, which are easily swept away, ensuring clearer vision in wet driving.
Features
Dramatically improves vision in wet weather driving
Repels rain, dirt & oil
Allows easier removal of ice
Improves optical clarity & safety
Allows easy removal of bugs and bird droppings
Reduces frequency of cleaning
Protects against water mark stains
Improves efficiency of windscreen wipers
Quick application on new or old windscreens
Lasts up to ten times longer than other coatings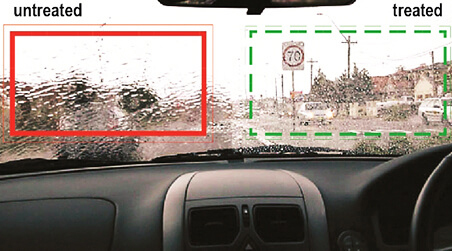 DRAMATICALLY IMPROVES VISION
The left-hand side of the windscreen has not been treated, making objects difficult to see.
The right-hand side has been treated with EnduroShield®, giving dramatically improved visibility during wet weather driving conditions.